Did you know that every single Refinery program is different? Aside from having different companies with different needs at different stages within their business every time, we continuously work towards improving the program experience based on feedback from each group.
Apple Pie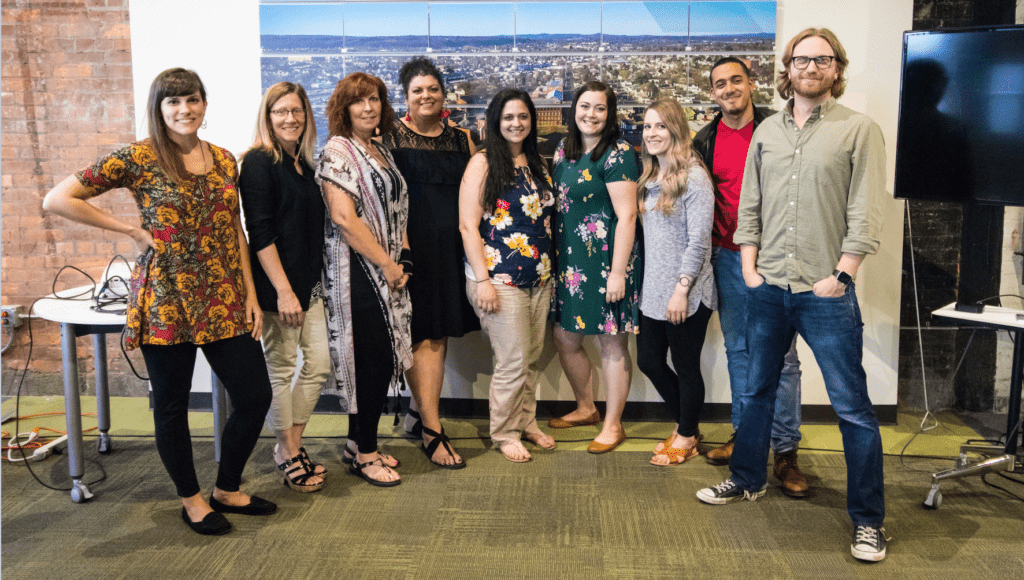 For this 6th Refinery, we had hot apple pie. Seriously, we used an apple pie to express one of our theories on scaling a business beyond the Mohawk Valley. We have an idea of what most folks need assistance with before meeting for the first time, but we always find ourselves adapting and improv-ing when we meet after the first week. Every Refinery is like a new ride! Each new group requires us to adapt, unpack new topics, and pivot our approach depending on their needs. There were a couple of areas that we admittedly fell short this round. One of those shortcomings; they needed more of our time.
More Time in the Abyss
In fact, while munching on farmer's market treats (…and Cheryl's homemade apple pie that blew ours out of the water) at our last group meeting, we asked how we could do better. And the overall consensus… make the program longer. We felt the same. Believe it or not, 8 weeks just wasn't long enough. Something incredibly magical happens when you get multiple entrepreneurs in a room on a bi-weekly basis to share, grow, open the kimono, and deep dive into the abyss of "the entrepreneurial journey." Quite frankly, it's why we do what we do. It's what Ryan and I love to do. Some say it's our "Secret Sauce."
Regardless, Refinery 6 wanted more group sessions AND more 1-on-1 time. Refinery 6 also wanted to get even more tactical on specific topics like accounting and building a website. This is not the first time we've heard this. Many of our more recent alum requested the same and we are listening.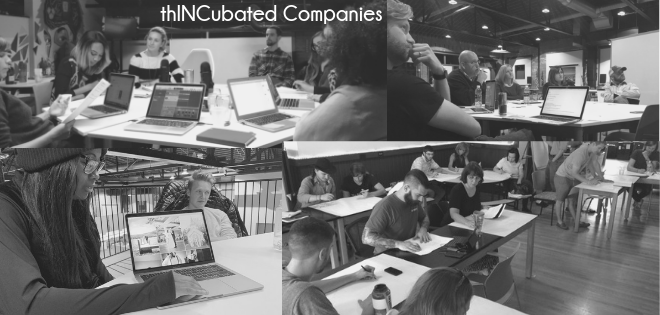 Where We Put Our Time
When Ryan and I moved from 106 Genessee St. (about 1500 sqft above Utica Bread) to 326 Broad St. (8500 sqft), we had to adjust our thINCing on how we were not only going to continue running our program and events to grow entrepreneurs, but also how to fill the space with people on a more regular basis.
Our mission? To foster a collaborative environment where entrepreneurs are supported and innovation can flourish. We are on a mission to cultivate a community that focuses on mitigating barriers to creativity like crushing criticism, fear, and tension. We can't do that alone. We needed people. We needed more first followers. 😉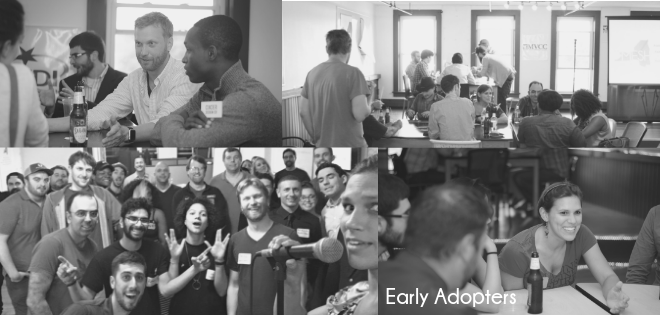 Co-Working
As the two of us sat in a space with a standing capacity of 300+ one fall day in 2016, I had an epiphany. I asked Ryan, "Aren't we technically allowed to offer co-working?" Guess what? We are also now known as the only co-working space in the area. We don't quite compare to WeWork, but we offer a collaborative environment and our prices are ridiculously affordable. We are a communal space meaning everyone pitches in, but offering such services still requires our time in managing it.
Leveraging Our New Shiny Object for Exposure

You also may have noticed that the thINCubator space has exposed brick, Yogibo bean bag chairs, and lots of open space. The byproduct of having such an enticing space? People want to host events here. So, since we were in that startup phase ourselves, we decided to offer space rental to get the thINCubator some exposure and equally utilize empty space. This became another time commitment and we had the time to implement it. By default, we became event coordinators and janitors even with our self-service model in place. We've certainly had a lot of fantastic community events pass through our doors connecting people, but as the years have passed, interruption to our growing community has increased.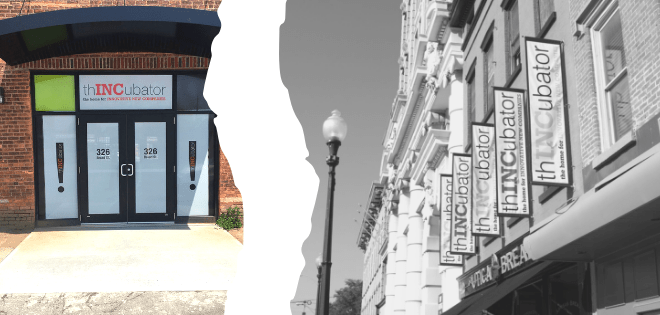 Time in 2016 vs. Today in 2019
The difference today in comparison to that fall day in 2016? We were a "startup helping startups." We were assisting a handful of "early adopter" entrepreneurs and we put our time into building culture… attracting our first followers through thINC events, those external events, and through co-working. We went from a small room (that eventually smelled like fresh bread once Utica Bread moved in below us <3) where small groups would meet to dream about what thINCubator could be to a huge factory building with a face-lift that now has an identity beyond what most could have imagined for the Mohawk Valley. We still get jaw-dropping responses as people enter the building saying "This exists here? In Utica?" Yes. And we still have many more entrepreneurs to reach within our community.
Today, we have 35 thINCubated Companies and alum that would lay down in traffic for us (That's what we hope and what we don't want to lose!), 20 active entrepreneurs regularly meeting with us that have not done our programming, and 126 others who have had a 1-on-1 with interest and/or have decided to pivot and yet may have the fire within them to start something new. 😉
We are officially past the idea phase, we've gotten traction, and now we are in that awkward growing pain phase where something has to give in order to continue to scale and grow within our community.
But hey! Offering these additional services worked. We were in the right line of thINCing because now we have built such an incredible community together. "We" includes you. We couldn't have done it without people showing up and believing in what we believe. Where our time is spent is more critical than ever. Our "How We Spend Our Time Pie Graph" is making a shift. We are dividing up our yearly calendar into "semester-like" chunks. We are practicing what we preach to our entrepreneurs in order to avoid burnout, deliver quality over quantity, and ensure that our future and existing 60+ community members would truly lay down in traffic for us. 😉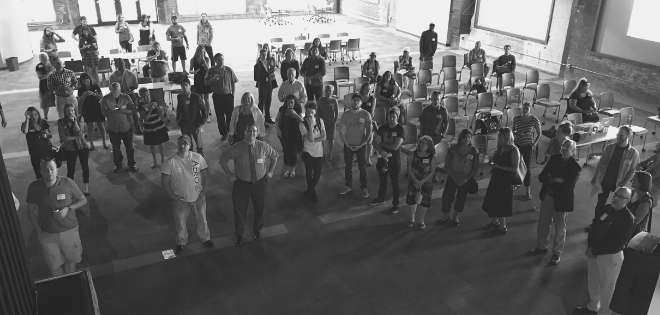 More isn't Better, Better is Better.
So, can we conclude that time seems to be the big ticket item? Again, we are listening. Here are some of the shifts we are making:

We are extending the Refinery program from 8 weeks to 10 weeks for Refinery 7 in the fall.
We are doubling down on focusing our attention to the two Refinery Programs we run throughout the year (spring and fall), in particular, making 1-on-1 availability a priority throughout those 10 weeks.
We are focusing on getting more tactical workshops and mentors available to you around the topics you need covered during those times. If you know someone whose a fantastic teacher or if you're an alum reading this, consider paying it forward with a workshop! 🙂
The Refinery participants, our thINCubated Companies, and alum are our Target Market. Our role at the thINCubator exists to assist and advise entrepreneurs. We strive to be your resource, your connector, to be your support as an entrepreneur starting up in the Mohawk Valley. To do this better, we are removing External Space Rental Services from our website. It's time to go back to our roots. We are learning to say No if it's at a time of disruption and if it's not relevant to our mission to benefit your entrepreneurial journey. Space for you to conduct business is our priority.
We also have some ideas up our sleeves to regularly MESH existing thINCubated Companies, alum, co-workers, and Refinery participants. (Watch your inbox over the summer!)
Co-working in our collaborative work environment will remain available. As we nurture our internal community, this experience shall get better as well. We have seen how our our co-workers have added value to our thINCubator community. <3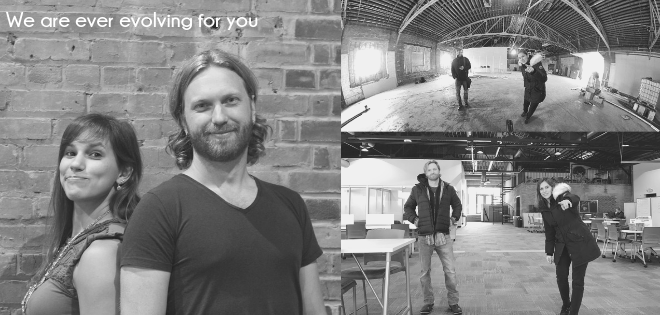 Thank you, Community
We want to thank Refinery 6 and all alum for the feedback, for being rockstars, and for sticking with us from the beginning. Our community holds us accountable just as much as we strive to do the same for them! Culture is important to us. We encourage free flow, healthy habits, humor, and a relaxed environment – all of which foster creative collisions and good-vibe culture. It's the type of culture that breeds collaboration and innovation. Thank you, for thINCing big with us.